'Last Will And Testament' PDF Quick download link is given at the bottom of this article. You can see the PDF demo, size of the PDF, page numbers, and direct download Free PDF of 'Make Your Own Last Will And Testament Form' using the download button.
Last Will And Testament Sample PDF Free Download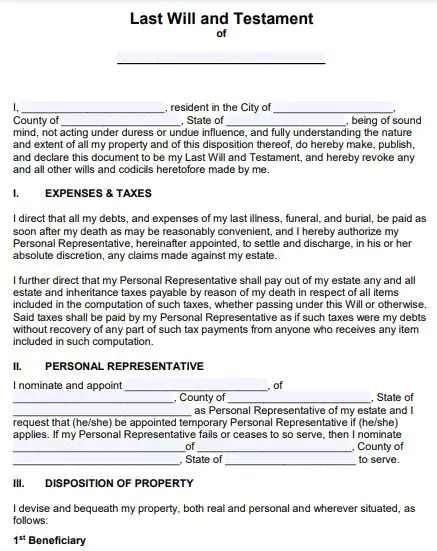 Last Will and Testament
A will should include the following sections:
1. Debts
How outstanding debts, like funeral expenses or any other expenditures that would be left behind by the testator, would be paid.
The names of every individual who will be eligible to receive the estate.
3. Assets and property
A list of all valuables and to which beneficiary the assets will be given.
4. Personal representative (executor)
The testator will list a trusted person who is put in charge of paying bills, handling accounts, and distributing property among the beneficiaries.
It's usually recommended that the executor not be a beneficiary and instead be an attorney.
5. Testator's signature
In order to be valid, the will must be signed in accordance with state law, and the testator must be of sound mind.
If the testator is found to have signed under duress, the will would be considered invalid.
6. Witness signatures
Most states require two disinterested witnesses to sign the will but check the state signing requirements.
I. EXPENSES & TAXES
I direct that all my debts, and expenses of my last illness, funeral, and burial, be paid as soon after my death as may be reasonably convenient, and I hereby authorize my Personal Representative, hereinafter appointed, to settle and discharge, in his or her absolute discretion, any claims made against my estate.
I further direct that my Personal Representative shall pay out of my estate any and all estate and inheritance taxes payable by reason of my death in respect of all items included in the computation of such taxes, whether passing under this Will or otherwise.
Said taxes shall be paid by my Personal Representative as if such taxes were my debts without recovery of any part of such tax payments from anyone who receives any item included in such computation.
DISCRETIONARY POWERS OF PERSONAL REPRESENTATIVE
My Personal Representative shall have and may exercise the following discretionary powers in addition to any common law or statutory powers without the necessity of court license or approval:
A. To retain for whatever period my Personal Representative deems advisable any property, including property owned by me at my death, and to invest and reinvest in any property, both real and personal, regardless of whether any particular investment would be proper for a Personal Representative and regardless of the extent of diversification of the assets held hereunder.
B. To sell and to grant options to purchase all or any part of my estate, both real and personal, at any time, at public or private sale, for consideration, whether or not the highest possible consideration, and upon terms, including credit, as my Personal Representative deems advisable, and to execute, acknowledge, and deliver deeds or other instruments in connection therewith.
C. To lease any real estate for terms and conditions as my Personal Representative deems advisable, including the granting of options to renew, options to extend the term or terms, and options to purchase.
D. To pay, compromise, settle or otherwise adjust any claims, including taxes, asserted in favor of or against me, my estate or my Personal Representative.
E. To make any separation into shares in whole or in part in kind and at values determined by my Personal Representative, with or without regard to tax basis, and to allocate different kinds and disproportionate amounts of property and undivided interests in property among the shares.
F. To make such elections under the tax laws as my Personal Representative shall deem appropriate, including elections with respect to qualified terminable interest property, exemptions, and the use of deductions as income tax or estate tax deductions, and to determine whether to make any adjustments between income and principal on account of any election so made.
G. To make any elections permitted under any pension, profit sharing, employee stock ownership, or another benefit plan.
H. To employ others in connection with the administration of my estate, including legal counsel, investment advisors, brokers, accountants and agents and to pay reasonable compensation in addition to my Personal Representative's compensation.
I. To vote any shares of stock or other securities in person or by proxy; to assert or waive any stockholder's rights or privilege to subscribe for or otherwise acquire additional stock; to deposit securities in any voting trust or with any committee.
J. To borrow and to pledge or mortgage any property as collateral, and to make secured or unsecured loans.
My Personal Representative is specifically authorized to make loans without interest to any beneficiary hereunder. No individual or entity loaning property to my Personal Representative or trustee shall be held to see to the application of such property.
K. My Personal Representative shall also in his or her absolute discretion determine the allocation of any GST exemption available to me at my death to property passing under this Will or otherwise.
The determination of my Personal Representative with respect to any elections or allocation, if made or taken in good faith, shall be binding upon all affected.
| | |
| --- | --- |
| Author | – |
| Language | English |
| No. of Pages | 5 |
| PDF Size | 1 MB |
| Category | Form |
| Source/Credits | eforms.com |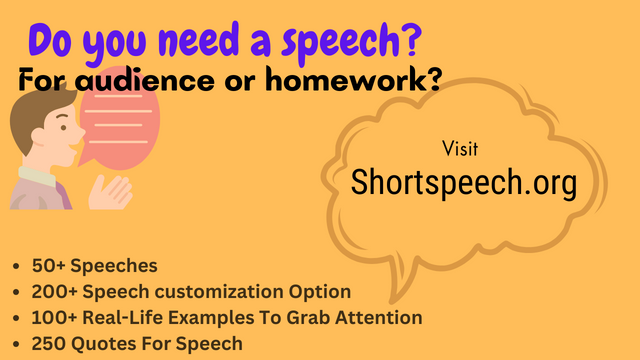 Last Will And Testament Form PDF Free Download