'NCERT Solutions for Class 10 English Chapter 7 Glimpses India' PDF Quick download link is given at the bottom of this article. You can see the PDF demo, size of the PDF, page numbers, and direct download Free PDF of 'Ncert Class 10 English Chapter 7 Exercise Solution' using the download button.
Glimpses India Book PDF Free Download
Chapter 2: Glimpses India
"Aavoji, aavo, aavo! Welcome to Delhi! Let me show you my beautiful city." The booming voice of Nowrosji Kapadia could be heard across the length and breadth of the platform. It was Nowrosji's favourite pastime: a walk to the Old Delhi railway station to greet the Frontier Mail as it chugged into Delhi from Mumbai to Peshawar. With this refrain, an eager Nowrosji would cajole Parsi visitors off the train and take them home for a meal and often persuade some to stay overnight or for a few days.
He would use this opportunity to tell them about the advantages of shifting to Delhi. Though his wife Jer Bai would occasionally object to unknown visitors, she was always overruled. This was the beginning of the community of Parsis in Delhi…. …Writing about Parsis in the Delhi of old is not easy. There are memories of my grandparents and parents—a collective memory of generations past and people long gone, yet here in spirit…. During festive gatherings, the women went to town with the food; outside catering was unheard of.
The poorer members of the community never knew who had paid for what. This tradition continued in the northern cities of Lucknow, Kanpur, and Allahabad well into the '70s. Sadly, that kind of life has almost gone forever. Food preparations began two days in advance. Dar ni pori (rich pastry stuffed with sweetened lentils) and malido (halwa) were carried in big vatus (pots) and served with puris. Anyone who has made malido can vouch for the fact that you need strong biceps; it is an exhausting exercise.
The first time I made it under my grandmother's supervision was also the last. I could hardly move my arms for the next two days! Since then, I gained a healthy respect for my dainty grandmother. The menu was extensive. Breakfast would start with either sev—brown vermicelli cooked in milk and served with fresh cream—or ravo, semolina pudding, Mithu dahi or sweetened curd made with full cream milk was an absolute must.
This was followed by bafellaeeda, hard-boiled eggs, and kheemo kaleji, mutton mince with liver. For lunch, there was almost always smori dal chawal and macchi no patio—white boiled rice with yellow dal offset by a tart and tangy fish curry. Teatime was special at our home.
My grandmother made it a point to dress for tea; I was made to do the same. Once we were ready, out came the treats: Parsi biscuits—batasa, nankhatai and flaky khari; patrel, rolled, steamed arbi leaves stuffed with besan masala; kumas, rich Parsi cake; and my favourite, bhakra, sweet deep fried doughnuts.
That tradition has stayed with me. I certainly don't dress up, but I still need a snack with at least three cups of tea! Located at about 1,200m above sea level, the valley, tucked away in the north-eastern corner of Andhra Pradesh, shares a border with Odisha. For guests and participants at the Araku Balloon Festival (ABF), held between 18-20 January every year, this is sightseeing like nothing else.
The drive to far-flung coffee estates takes us through the five northern mandals of Anantha giri, Dumbriguda, Hukumpeta, Munchingi Puttu and Araku valley. The name Araku for the coffee was chosen simply because it sounded poetic. The view from the ground level is as impressive as the one from above — the landscape changes from densely forested hills to sweeping valleys and terrace farms surrounding occasional village clusters.
The journey of Araku Coffee from a livelihood initiative by the Naandi Foundation to a globally appreciated product has been in the making for over a decade. It is also intrinsically tied to the history of how coffee arrived in this valley. It was a British civil servant, N.S. Brodie, who introduced coffee to these hill tracts in 1898.
| | |
| --- | --- |
| Author | NCERT |
| Language | English |
| No. of Pages | 16 |
| PDF Size | 2.3 MB |
| Category | English |
| Source/Credits | ncert.nic.in |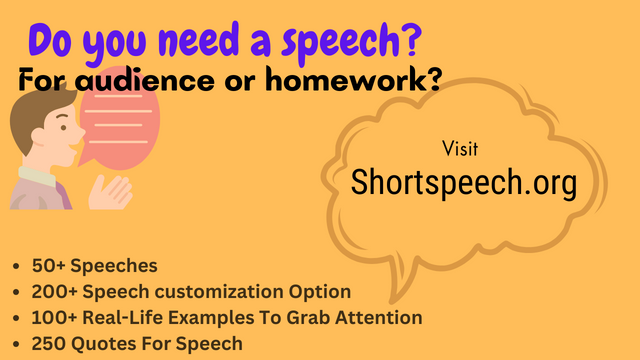 NCERT Solutions Class 10 English Chapter 7 Glimpses India
Question 1.
What are the elders in Goa nostalgic about?
Answer:
The elders in Goa are nostalgic about the good old
Portuguese days and their love of bread and loaves. The writer says that the eaters of loaves have left but the makers still exist.
Question 2.
Is bread-making still popular in Goa? How do you know?
Answer:
Yes, bread making is still popular in Goa. This is very clear from the narrator's statement that the eaters have gone away leaving the makers behind. There are mixers, moulders and the ones who bake the loaves. The time tested furnaces still exist there.
Question 3.
What is the baker called?
Answer:
The baker is called a pader in Goa.
Question 4.
When would the baker come everyday? Why did the children run to meet him?
Answer:
The baker would come twice a day—once early in the morning and the second time when he returned after selling his stuff.
The children would run to meet him as they wanted to have bread-bangles.
NCERT Class 10 English Textbook Chapter 2 With Answer PDF Free Download