'NCERT Solutions for Class 12 Political Science Chapter 2' PDF Quick download link is given at the bottom of this article. You can see the PDF demo, size of the PDF, page numbers, and direct download Free PDF of 'Ncert Class 12 Political Science Chapter 2 Exercise Solution' using the download button.
NCERT Class 12 Political Science Textbook Chapter 2 With Answer PDF Free Download
Chapter 2: Era of One-party Dominance
You now have an idea of the difficult circumstances in which independent India was born.
You have read about the serious challenge of nation-building that confronted the country right in the beginning.
Faced with such serious challenges, leaders in many other countries of the world decided that their countries could not afford to have democracy.
They said that national unity was their first priority and that democracy will introduce differences and conflicts.
Therefore many of the countries that gained freedom from colonialism experienced non-democratic rule.
It took various forms: nominal democracy but effective control by one leader, one-party rule, or direct army rule.
Non-democratic regimes always started with a promise of restoring democracy very soon. But once they established themselves, it was very difficult to dislodge them.
The conditions in India were not very different. But the leaders of the newly independent India decided to take the more difficult path.
Any other path would have been surprising, for our freedom struggle was deeply committed to the idea of democracy.
Our leaders were conscious of the critical role of politics in any democracy. They did not
see politics as a problem; they saw it as a way of solving problems.
Every society needs to decide how it will govern and regulate itself. There are always different policy alternatives to choose from.
There are different groups with different and conflicting aspirations. How do we resolve these differences? Democratic politics is an answer to this question.
While competition and power are the two most visible things about politics, the purpose of political activity is and should be deciding and pursuing the public interest. This is the route our leaders decided to take.
Last year you studied how our Constitution was drafted. You would remember that the Constitution was adopted on 26 November 1949 and signed on 24 January 1950 and it came into effect on 26 January 1950.
At that time the country was being ruled by an interim government. It was now necessary to install the first democratically elected government of the country.
The Constitution had laid down the rules, now the machine had to be put in place. Initially, it was thought that this was only a matter of a few months.
The Election Commission of India was set up in January 1950. Sukumar Sen became the first Chief Election Commissioner. The country's first general elections were expected sometime in 1950 itself.
| | |
| --- | --- |
| Author | NCERT |
| Language | English |
| No. of Pages | 20 |
| PDF Size | 3.5 MB |
| Category | Political Science |
| Source/Credits | ncert.nic.in |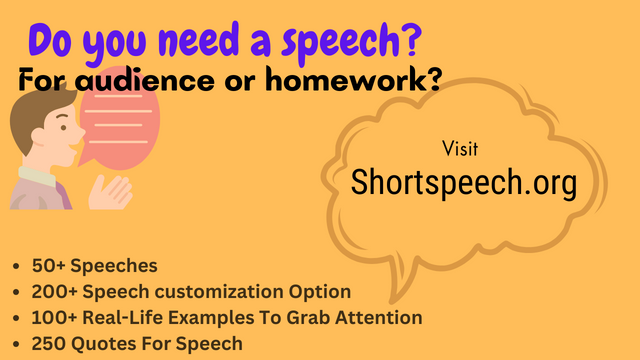 NCERT Solutions Class 12 Political Science Chapter 2 Era of One-party Dominance
1. Describe the organization of the Congress Party as a social and ideological coalition.
Or
"For a long time, Congress Party had been a social and ideological coalition". Justify the statement. 
Answer: 1. It accommodated the revolutionary conservative, extremist, and moderates with all other shades of the center.
2. Congress became a platform for numerous groups, interests, and even political parties to take part in national movements.
3. In pre-independence days, many organisations and parties were allowed to co-exist within Congress.
4. Some of these like the 'Congress Socialist Party' later separated from the Congress and became an opposition party.
2. How was the one-party dominance of India different from the other examples of one-party dominance in the world?
Or
Examine the comparative analysis of the nature of Congress dominance.
Answer: India is not the only country to have dominance of one party but we have some other examples also for the same. But the dominance of one party in India does not compromise the democratic spirit of the constitution whereas other nations have compromised it:
1. In countries like China, Cuba, and Syria are permitted to be ruled by one party only by the constitutional provisions.
2. Myanmar, Belarus, and Egypt also experience a one-party system due to legal and military measures.
3. In India, Congress dominates on behalf of free and fair elections based on democracy where the losing of the other party is also fair.
3. "In India, hero-worship, plays a part in its politics unequaled in magnitude by the part it plays in the politics of any other country But in politics, hero-worship is a sure road to degradation and eventual dictatorship".
Babasaheb Dr. B.R. Ambedkar Analyse the statement.
Ans: The above-mentioned statement speaks of accommodating diversities by the leader of India which was a challenging path to democracy. Our leaders wanted to represent politics as a way of solution of problems in place of making politics a problem.
4. Examine the dominance of Congress in the first three General Elections.
Answer: I. In the first election, Congress won 364/489 seats as per expectations.
2. The Communist Party next to Congress won only 16 seats.
3. Congress scored higher in state elections also except Travancore- Cochin (Kerala), Madras, and Orissa.
4. Hence, a country ruled at the national and state levels both by declaring Pt. J.L. Nehru was the first Prime Minister of India.
5. In the second and third elections also, Congress maintained the same position in Loksabha by winning of three fourth seats in the years 1957 and 1962 respectively.
Era of One-party Dominance NCERT Textbook With Solutions PDF Free Download