'NCERT Solutions for Class 11 Business Studies Chapter 5 Emerging Modes of Business' PDF Quick download link is given at the bottom of this article. You can see the PDF demo, size of the PDF, page numbers, and direct download Free PDF of 'Ncert Class 11 Business Studies Chapter 5 Exercise Solution' using the download button.
Emerging Modes of Business Book PDF Free Download
Chapter 5: Emerging Modes of Business
. You are aware that business as an activity is aimed at creating utilities or value in the form of goods and services which the household and industrial buyers purchase for meeting their needs and wants.
In an effort to improve the business processes—be it purchase and production, marketing, finance, or human resources business managers and business thinkers keep evolving newer and better ways of doing things.
Business firms have to strengthen their capabilities of creating utilities and delivering value to successfully meet the competitive pressures and ever-growing demands of consumers for better quality, lower prices, speedier deliveries, and better customer care.
Besides, the quest for benefitting from emerging technologies means that business as an activity keeps evolving.
 e-Business If the term business is taken to mean a wide range of activities comprising industry, trade, and commerce; e-business may be defined as the conduct of industry, trade, and commerce using computer networks.
The network you are most familiar with as a student or consumer is the internet. Whereas the internet is a public thorough way, firms use more private, and, hence more secure networks for more effective and efficient management of their internal functions. e-business versus e-commerce: Though, many a time, the terms e-business and e-commerce are used interchangeably, yet more precise definitions would distinguish between the two.
Just as the term 'business' is a broader term than 'commerce', e-business is a more elaborate term and comprises various business transactions and functions conducted electronically, including the more popular gamut of transactions called 'e-commerce.'
e-commerce covers a firm's interactions with its customers and suppliers over the internet. e-business includes not only e-commerce but also other electronically conducted business functions such as production, inventory management,
product development, accounting and finance and human resource management. e-business is, therefore, clearly much more than buying and selling over the Internet, i.e., e-commerce.
therefore, entails a wide gamut of marketing activities such as identifying activities, promotion and sometimes even delivery of products (e.g., music or films) that are carried out online. e-Commerce permits conduct of these activities at a much lower cost but high speed.
For example, ATM speeds up withdrawal of money. Customers these days are becoming very choosy and desire individual attention to be given to them. Not only do they require the product features to be tailor-made to suit their requirements,
but also the convenience of delivery and payment at their pleasure. With the onset of e-commerce, all this has become a reality.
Further, B2C variant of e-commerce enables a business to be in touch with its customers on round-the-clock basis. Companies can conduct online surveys to ascertain as to who is buying what and what the customer satisfaction level
| | |
| --- | --- |
| Author | NCERT |
| Language | English |
| No. of Pages | 26 |
| PDF Size | 2.6 MB |
| Category | Business Studies |
| Source/Credits | ncert.nic.in |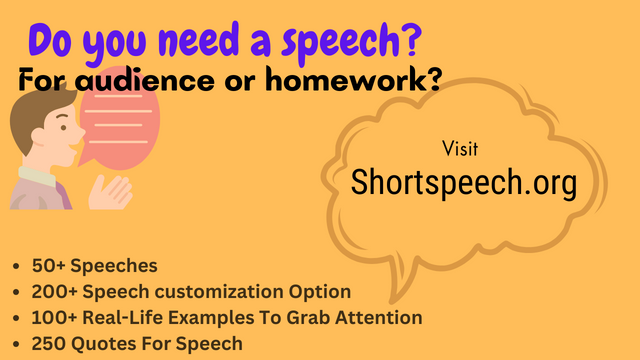 NCERT Solutions Class 11 Business Studies Chapter 5 Emerging Modes of Business
1. Why are e-business and outsourcing referred to as the emerging modes of business? Discuss the factors responsible for the growing importance of these trends.
The business has gone numerous changes in the last decade and has evolved. The manner in which business is conducted is known as the mode of business. E-business and outsourcing are known as the emerging mode of business as they have brought a revolution in the way business is conducted.
E-business deals with conducting the business using internet. It deals with customer and suppliers over the web. All other modes of electronically conducted business can be found like inventory management, warehousing, software development etc.
Outsourcing is the process of handing over non-core functions of an organisation to some other organization that have expertise in such areas. It reduces the company budget for maintaining such manpower in-house. An organization is benefitted by the experience, and efficiency of the enhanced calibre of the employees.
Here are some factors which are responsible for the increasing importance of such trends
1. New ideas for doing work along with some innovation have brought about improvement in business processes.
2. Consumers are more aware and the demand for higher quality, lower price, and better customer care have increased.
3. Businesses need to evolve with the new technologies in order to be more presentable
2. Elaborate the steps involved in on-line trading.
Online trading involves the following steps:
a) Register for online shopping and setup passwords to ensure safety of account.
b) Place and order items.
c) Payment done through online purchase mechanisms such as cash on delivery, funds transfer, credit or debit card, cheque, net banking.
3. Evaluate the need for outsourcing and discuss its limitations.
Outsourcing refers to the process where the non-core business activities are given on contract to agencies specialized in such work. This helps the business concentrate more on areas which are of more importance. It has the following advantages:
1. It helps an organisation to shift focus on core areas that helps them come up with more innovation in market
2. The work that is outsourced to a specialist organisation helps in increasing the efficiency of the organisation
3. A large scale organisation will find it difficult to cut down costs in back office operations if the office is located in their native country, the same work will be more economical if it is outsourced.
However, there are certain limitations of outsourcing and they are:
1. Information leak can occur if the organisation that are performing the function choose to share information with the rival organisations.
2. Quality may suffer as the organisation to which contract is given starts looking to earn more profit.
3. Countries in which work is outsourced may have social unrest, it can lead to disturbances.
NCERT Class 11 Business Studies Textbook Chapter 5 Emerging Modes of Business With Answer PDF Free Download