'NCERT Solutions for Class 11 Accountancy Chapter 15 Accounting System Using Database Management System' PDF Quick download link is given at the bottom of this article. You can see the PDF demo, size of the PDF, page numbers, and direct download Free PDF of 'Ncert Class 11 Accountancy Chapter 15 Exercise Solution' using the download button.
Accounting System Using Database Management System NCERT Textbook With Solution PDF Free Download
Chapter 15: Accounting System Using Database Management System
It is one of the popularly used Database Management System (DBMS) to create, store and manage database.
It is also popularly called ACCESS. Every component that is created using Access is an object and several such similar objects constitute a class.
Access is functionally available with the following seven-object classes. Each of these object classes is capable of creating their respective object replicas.
Tables: This object class allows a database designer to create the data tables with their respective fieldnames, data types and properties
Queries: This object class is meant to create the SQL-compatible query statement with or without the help of Graphic User Interface (GUI) to define tables, store data and retrieve both data and information.
Forms : This object class allows the designer to create an appropriate user interface to formally interact with the back end database, defined by the tables and queries.
• Reports: This object class is used to create various reports, the source of information content of which is based on tables, queries or both. Such reports are designed in Access according to the requirement of end-user.
• Pages : This object class is meant to create Data Access Pages, which can be posted on a Web site of an organisation using Internet or sent via e-mail to someone of the organisation's network.
• Macros : In macro programming, the objects using individual instructions called macro-oriented actions are manipulated. A Macro is a list of macrooriented actions that run as a unit. Access provides for such Macro programming.
The functions return a value while subroutines do not return any value. Access provides for creating such modules.
Each of these object classes is contained in the named database file of Access with MDB extension.
Whenever this file is opened, a database window, as shown on next page, opens with all the above object classes available on the left hand side.
As and when the specific objects are created or designed, they get listed on right hand side of this window against each of these object classes.
Access Basics for Creating a Database When a new database is created from the scratch, there is complete control over the database objects, their properties and the relationships.
In order to create a new database without the help of database wizard (that is an automated process in Access), the following steps are required :
(i) Open Access Window to choose blank Access database and click OK button. (ii) Access responds by displaying File New Database dialog box, which prompts the designer to enter a file name and a location for the database.
This must be followed by clicking Create button. (iii) If the task pane is not open, choose File from menu bar and click at new to open the task pane to create a new database.
Creating of Tables in Access The creation of tables in Access requires the following steps and understanding of the components of table object. Click on Tables object of Access, followed by double click at create the table by design view.
This results in providing a table window, the upper part of which has three columns: Field Name, Data Type and Description.
It is meant to define the schema of a table being created. Each of its rows corresponds to a column of the table being created.
Two primary properties of the column of a table are its field name and data type.
| | |
| --- | --- |
| Author | NCERT |
| Language | English |
| No. of Pages | 69 |
| PDF Size | 0.5 MB |
| Category | Accountancy |
| Source/Credits | ncert.nic.in |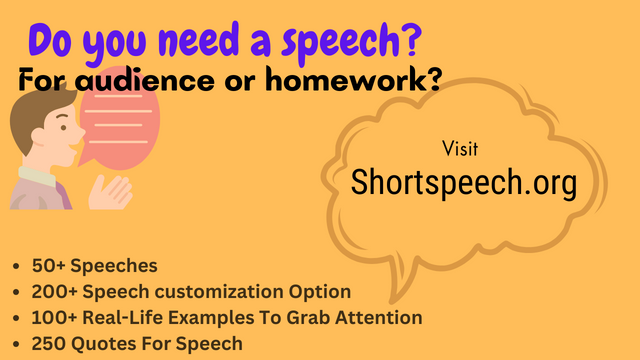 NCERT Solutions Class 11 Accountancy Chapter 15 Accounting System Using Database Management System
1. State what do you understand by accounting reports?
Ans: Accounting reports are summaries of financial data produced from a company's accounting records. Depending on the need and purpose for the reports, they might be complete, customizable, and detailed.
For instance, a detailed sales analysis by region, or the earnings of a specific product line. Financial statements are another term for accounting reports. The income statement, balance sheet, and statement of cash flows are the most common statements.
2. What do you mean by programmed or casual reports?
Ans: Programmed reports provide data that can be used by users in a hypothetical situation that will occur shortly. Casual reports are reports that contain information that can be used but are only required on occasion. Users are not in charge of determining their needs. Ad hoc reports are another name for programmed reports.
3. With the help of an example, briefly state the meaning of parameter queries.
Ans: To begin with, queries in a database system are thought of as the system's workhorse. These are intended to give a method for correlating any tables and retrieving information depending on specified database circumstances or criteria. Parameter Query refers to a query that asks the user for specific information, which is subsequently used by the query in a criterion or expression format.
When extracting information to prepare a ledger, for example, the same set of queries is necessary for different accounts codes. Let's take a look at the SQL query below.
Accounts Name Text Parameters (145)
Select Name
From Accounts
Where Code = Account no.
The Variable Account no Is Represented In The Above Query Via The Parameters Clause. This Sql Statement Needs The User To Specify Several Account No. Values.
Related PDFs
Fundamental Of Accounting And Tally Prime Notes PDF
NCERT Class 11 Accountancy Textbook Chapter 15 Accounting System Using Database Management System With Answer PDF Free Download